Thanks to the thousands of entries submitted from the stage one voting, we are in the final stretch. From the same categories below, please select your favorite. If you are unsure or do not wish to vote in a particular category it is ok to skip it. As with stage one voting, you can vote once a day until the polls close!
Best Model
Maybe it is in her face, her mouth wide with a rubber ball; her submissive eyes looking up at you. Maybe it is her ample breasts, toned legs and flat stomach bound helplessly.
Whatever it was, you knew the moment you set eyes on her that she was the sexiest woman you had ever seen.
Best Rigger
Coil after coil, a spaghetti pile of rope slowly disappears
from the floor. A once charming girl is transformed into
a work of art. Her muscles flex, body contorting; oozing
sexuality and knowing escape is not possible. Lurking
in the shadows a wry smile can be seen, pausing to admire their work for a moment. Holding up a gag in one hand the rigger walks to her once more, "The devil is in the details
my dear!"
With a wry smile she looks back at him, "What's the matter, are you afraid I might bite?"
Best Free Website
Hoping to scratch that late night itch, she digs out her favorite gag from the depths of her pajama drawer. "What will it be tonight?"
she mused, "Some sexy images, read a few stories, maybe visit a few blogs… oooh, I know!" The screen illuminated her face as she selected one of her favorite websites from the toolbar. Noticing a fresh update she smiled behind her gag,
"Tonight is going to be a good night!"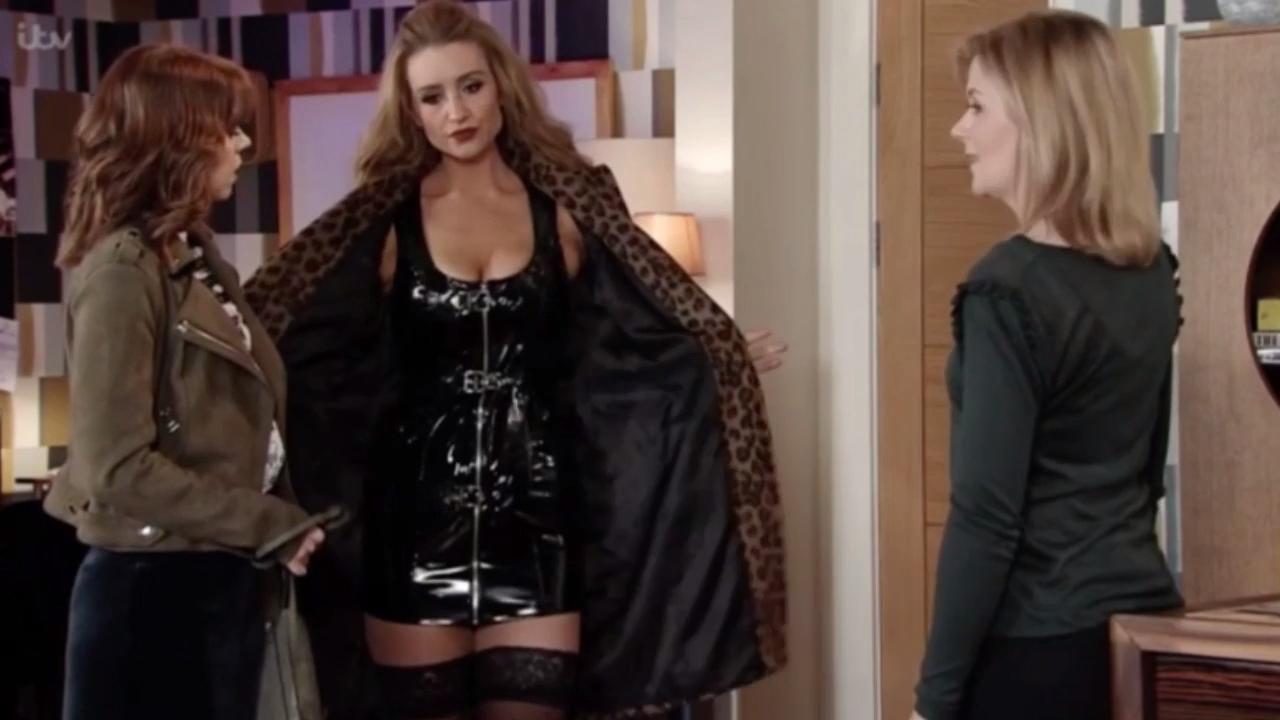 Best Pay Website
Grinning with anticipation, he pulls out his credit card knowing he's in for a treat. With so many great sites to choose from, it certainly was not an easy choice. Clicking
through the registration screens he can hardly wait to see his favorite models moaning behind their gags; struggling futilely in their bonds. With the login complete, he clicks on the most recent update and chuckles a bit, "Yeah, I'm
definitely calling in sick tomorrow!"
Best Writer
A smile draws across your face as you begin to read the latest installment from your favorite author. Your mind races, picturing each scene in vivid detail as if it was whispered in your ear. Suddenly, you find yourself taking the place of one of the characters, filled with excitement as you forge on to the next chapter. Before long, you reach the final page wishing there was more… your imagination enjoyed the workout!
Best Comic Artist
A trail of graphite follows his pencil, joining hundreds
like it on the paper. Closing his eyes for a moment, the girl of his dreams appears in front of him once more. With renewed focus, he shades the once featureless girl to life, accentuating her already helpless state. An hour passes until he is finished and steps back to admire the image before him. With a satisfied smile he mumbles, "Fear
not my dear, my imagination is far from done with you!"
Best Product
Watching the snow fall outside her window, she turned around to the assortment of toys and gear before her "Looks like it is just us today!"
Her fingers brushed over the vast collection as her mind danced around the fun she could have with each item. Gagged while wearing her favorite corset? Roped head to
toe while her favorite vibe pulses away? Maybe a day of frustration locked in her chastity belt!
Best Toy Store
"Acme Bondage Toys, can I help you?" the woman answered cheerfully.
"Certainly, would you like the gag in small, medium or large?" she asked.
"My my, it sounds like someone has quite a mouth of them!" she answered chuckling a bit.
"No problem Mr. Richardson, we will get that right out today!" she said hanging up the phone.
Jokingly, she yelled down the hall, "Hey Tom, stop playing with the vibrators, I got a rush order for you!"
Best Photographer
From beyond his viewfinder a perfect damsel lays before him; her exaggerated doe eyes looking back at him. He circles her, intently focused on the scene, the shutter clicks away. Time seems to fly by as she is bound in one position after another. Carefully, he looks for those split second moments that capture the scene. When the shoot finally ends, he removes the gag from her lips. She smiles "Get anything good?"
"Most definitely my dear, the fans are going to love this one!" he grinningly replied.
Best Fetish Company
"Last month was a good month, we got some really great feedback from customers. A few of their suggestions were a real hit!" Tom mentioned to his boss.
"Have you read the latest email that came in today?" he asked as he opened it up for Tom to read.
"I just want to tell you that I love your company! I have visited your website for years and the update last week blew me away. Certainly money well spent. Keep up the great work, the ropes tight and the girls gagged!" – Bob
"Wow, great stuff… we must be doing something right!" Tom joked.